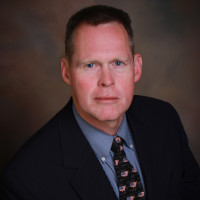 Chuck Ware, MD
Board Certified Orthopedic Surgeon
Dr. Ware, aka "Chuck", received his undergraduate degree from Miami University, Oxford, OH in 1979.  He graduated from Wright State Medical School, Dayton, OH in 1983 and completed his Orthopedic Residency at Madigan Army Medical Center, Fort Lewis, WA in 1990.
Chuck is a Colonel in the United States Army Reserves.  He was active duty from 1983-1994.  He served in Operation Desert Storm, two deployments for Operation Iraqi Freedom, and most recently, in 2012, a deployment to Afghanistan for Operation Enduring Freedom.
Dr. Ware is an Orthopedic Surgeon with special expertise in arthroscopic procedures, along with shoulder, knee, and hip replacements.
Tim Barnard, PA-C
Board Certified Physician Assistant
Tim has a Bachelors of Science in Biology from State University of New York College at Cortland, Cortland, NY,  a Bachelors of Science in Physician Assistant Studies from the Medical College of Georgia, Augusta, GA, and a Masters in Physician Assistant Studies from the University of Nebraska, Omaha, NE.
Tim is a Lieutenant Colonel in the Army National Guard.  He has been deployed to Africa and Kuwait in support of Operation Enduring Freedom and Operation Iraqi Freedom.
Tim's duties as an Orthopedic PA include initial evaluation/consultation of a patient's orthopedic issues, as well as routine follow up and post operative care visits.  He is also Dr. Ware's surgical first assistant for all inpatient and outpatient surgeries.